Hi amigos! I'll be writing about different things today, hope I don't bore you:)
I was looking for a website the other day, where I could maybe trade my crafts for something else. I found
We-Swap
and
Swap-bot
.
I haven't done anything at We-Swap yet, thats a one-on-one trading place, and I haven't found the courage to post any of my crafts there yet. But I became a member at Swap-bot in September, and up until now I love it!
Here's how it works, explained by squidoo:
Swap bot is the latest in swapping technology. Started in 2005 by Rachel and Travis Johnson it is one of the coolest sites online. If you craft, pen-pal, or blog swap this is the perfect place for you. Before swap-bot if you wanted to conduct a swap you would gather the names of the participants and then using your genius and referee skills assign partners to others. With Swap-bot you no longer have to do that work. You host a swap, approve participants, and then Click Assign Partners and the technology does all the work for you. It even sends reminders to all your partipants.
I've participated in a few electronic swaps (meaning I send only an email or photo with email) and a few snail-mail and package swaps. I already showed you last month the keychains I got from France. Sadly the other person I swapped with didn't send me anything or else her package really did get lost in the mail.
Two weeks ago I received a bigger package than keychains! I joined the swap called "Stuffed Handbag".
We were supposed to send a handbag (new or in very good shape) filled with things we liked to put in our handbags. I was so excited to get a package from San Fransisco, U.S.A. And this is what was in it:
Inside the chic silver handbag were: hair elastics, bobby pins, a little first aid kit, disposible toothbrushes (to use without water), birthday candles, candy and big red gum, a pack of pink playing cards (so fun!), a souvenir of some chinese march with a hotel card inside, a vintage newspaper clipping with a sponge cake recipe (yum), a powdered energy drink, some brochures from San Fransisco, a key chain, a sharpie (forgot to pose it in the pic)(and now I finally know what a sharpie is:) and a lovely, handwritten letter. She also sent me her card with her website on it. I was smiling all day after I got this package:)
So now I'm hosting my own swap. It's called Stuffed Christmas Stocking (International) You can see the details
here
.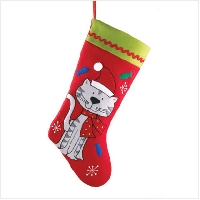 I swap with Swap-bot!
If anyone is interested in joining, feel free to sign up until next Saturday. You have one week to get your stuff together and send the package to your assigned partner. (Partners will be assigned on November 13)
We finally had some rain this week and Marvin is reseeding the field for the third time with sesame. He'll be planting peanuts too, but we're waiting for more rain for that.
We had some beautiful weather the last few days, cool in the mornings and not to hot in the daytime. Here's another sunrise photo I took, when I went to check on the cattle with Marv one EARLY morning.
This month is going to be crazy with all of the programms in schools. Brianna and Cindy's school is over on the 13th and Amy on the 20th. That reminds me...
Something important on the 20th. What was it?
Oh, now I remember, it's my birthday! I'll be celebrating my last birthday in my 30's this year! I hope no one gets me middle-aged-gag-gifts!:) I plan on having the ladies from my village over in the morning, maybe my english friends in the afternoon, my in-laws have invited us for the evening, and maybe we'll squeeze in another BBQ on sunday night. Not too stressful, is it?
I hope you all have a "tranquilo" weekend! Hugs from Paraguay!