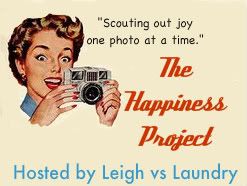 I'm joining Leigh over at her blog for my first post in the happiness project.
My girls make me happy:
1. The oldest is not in the picture, because she lives in the dorm in town during the week.
2. First day of school; Cindy 6th grade, Brianna 3d grade.
3. It's Cindy's birthday today! YAY! (12 years ago, after short and painful labor, she was born!)